PROJECT FEATURES.
We deal with socialization and hold classes-conversations. We simulate diverse life situations or, in detail, examine and analyze carefully selected tales, real stories, films, animated films, etc. In the course of the classes, we stimulate children to make relevant conclusions and find proper solutions by themselves.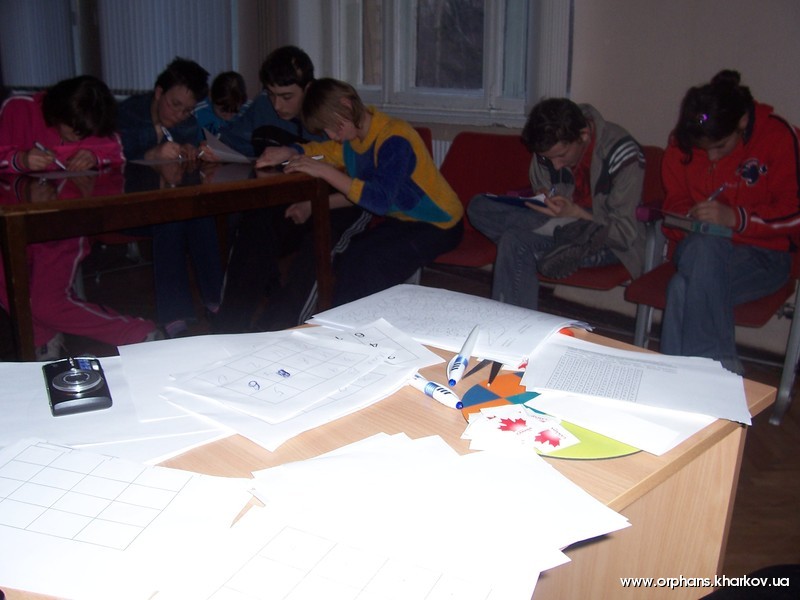 The reward and the greatest satisfaction is that, during subsequent classes, kids use experiences of previous lessons and persuasive arguments. This is a great joy to let them feel that they are listened to, that their opinions are deferred to, and that their opinions are important!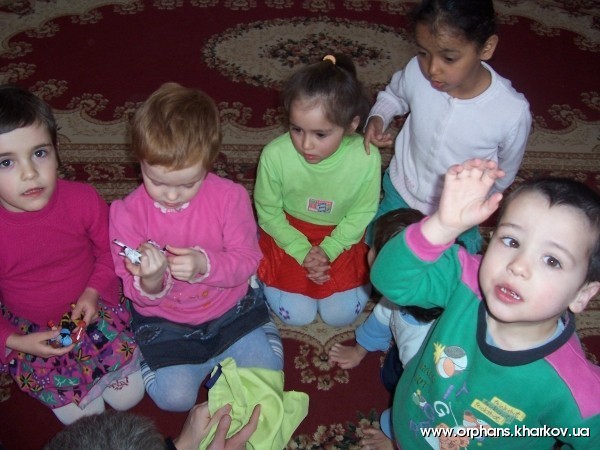 Orphanages have different support but one thing is in common – kids . Most commonly are not ready for an independent life.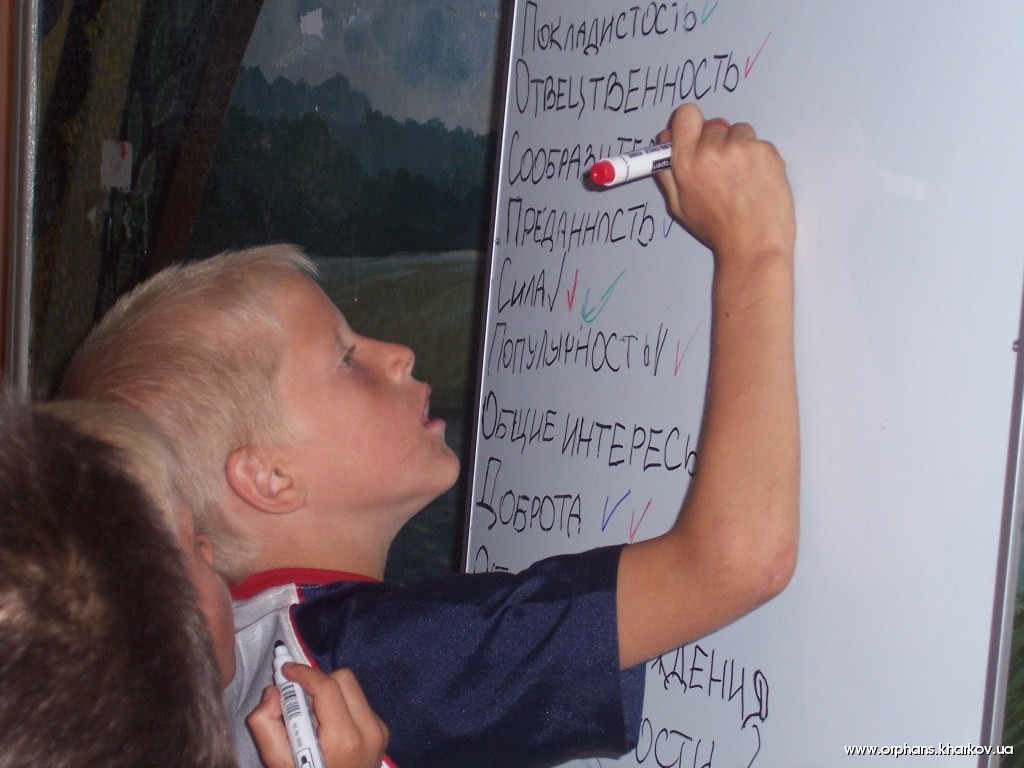 They call the orphanage an incubator, though they do not dress, the same, but the essence has remained the same – they need nothing to care about. We try to eradicate consumerism from them. Like any other kids, they want something of their own, not sharing things in common with other kids. By not living in a family, they can hardly comprehend that apart from personal demands, there are other needs. Departing the orphanage, as a rule, the .majority of them obtaining access to their own funds that the government accumulated during the time of their stay at the orphanage. They then buy very expensive telephones and TV sets while having no roof over their heads. Thereby, they reach their dream – to be "tough!!!!"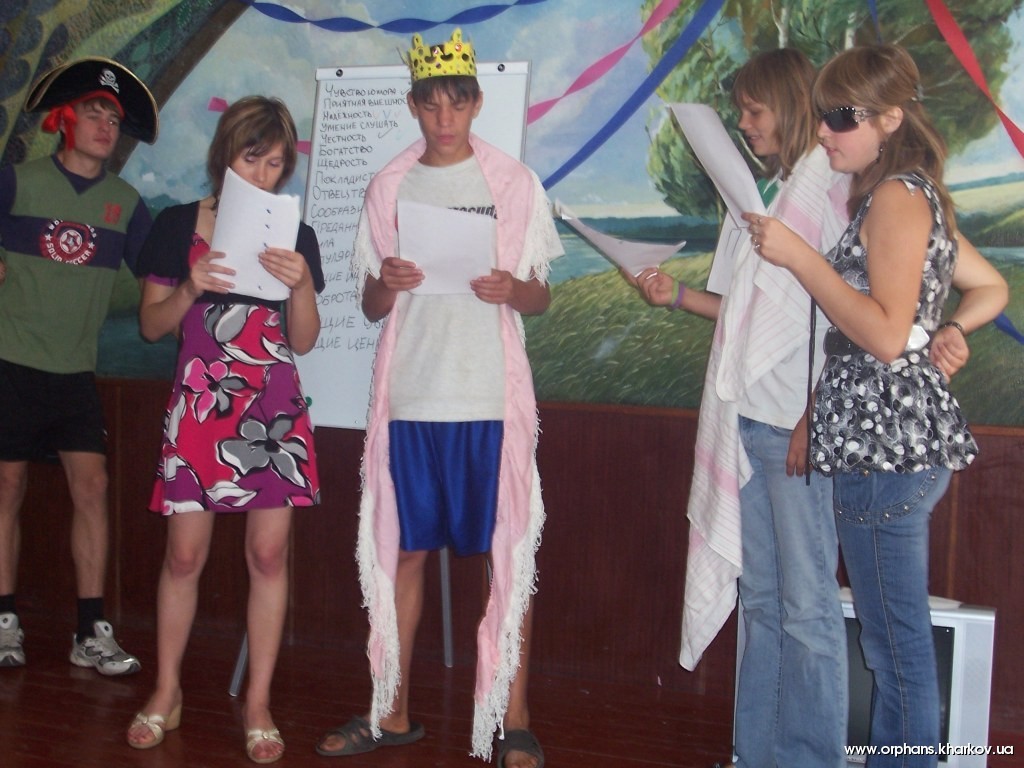 Girls bear kids proving their adulthood, without thinking of what waits for this kid in the future having no real home (having no registration they cannot obtain a state benefit for a child), no husband. The other extreme – they bear a child, get benefit, and then send the child to boarding school and the problems continue for another generation.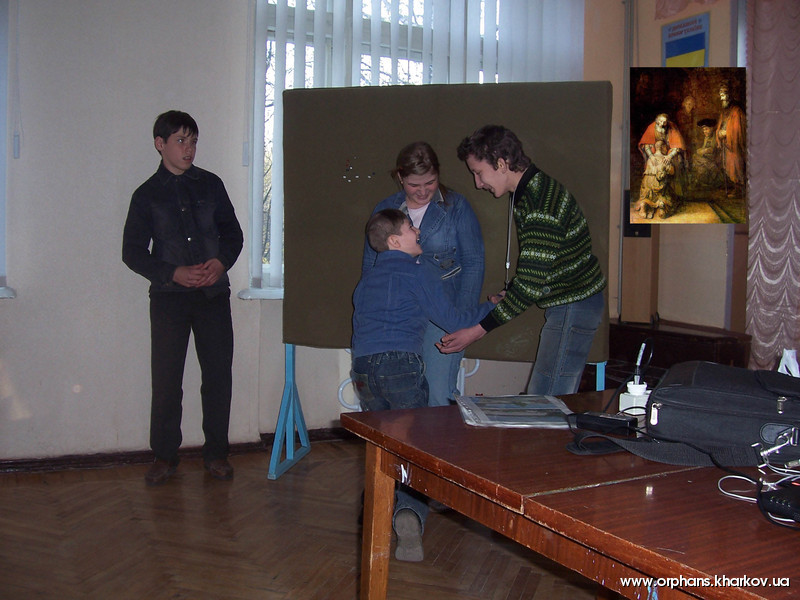 Our task is to teach them that the greatest wealth is knowledge, whether it is education, everyday life, or a capability to be communicable .
And further to teach them to. Differentiate between notions of independency and permissiveness .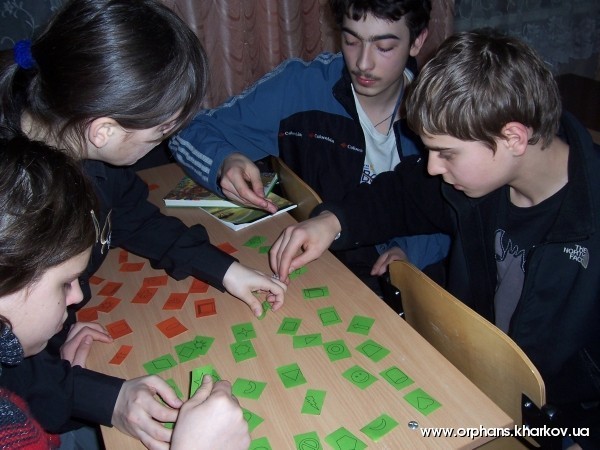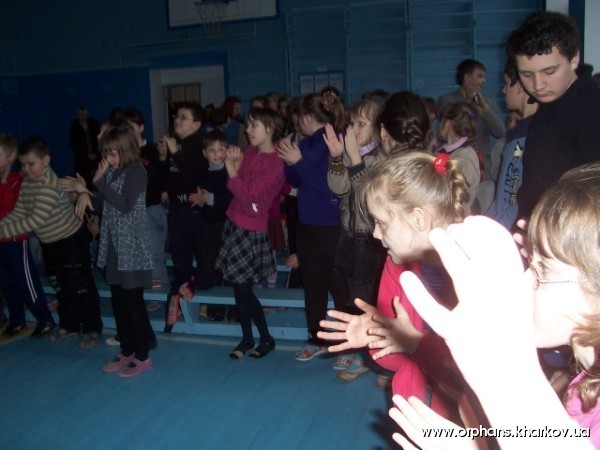 And most importantly is to be a Man with a capital M or a Woman with a capital W. In either case to have a warm heart and to find their places in a beautiful and complex world.
Abornyev Oleg.
To conduct classes, various materials and a mass of expenses of every sort are needed: CD's, DVD's, transport cassettes, cartridges, paper, writing materials, incentive prizes and presents received by children for active participation or same for those who attended classes. The prize earned is more valuable than that simply received (we try to select what they need).